CAREERS 360
OPPORTUNITIES IN EVERY DIRECTION
Are you ready to take the next step in your career or business? Let us help. CIL Jacksonville assists both job-seekers and businesses through readiness, placement, and retention services.
JOB SEEKERS: We can help you strengthen your skills and expand your employment opportunity. Our program offers free resume writing, mock interviews, and access to businesses ready to hire you!
EMPLOYERS: Diversify your team with our qualified and vetted candidates. Our program offers free on-boarding assistance, disability sensitivity training, and access to a ready-to-work labor force.
TAKE THE NEXT STEP
Finding Opportunity through Employment
FIND A JOB
FIND AN EMPLOYEE
Consider us a matchmaker. We can help both job-seeker and employer find a lasting employment opportunity.
A cornerstone to our culture at Pitney Bowes is the fundamental recognition that the health of our company, the well-being of our employees, and the opportunities we can create in the communities we live and work are electrically intertwined. Our partnership with CIL Jacksonville is a shining example of those guiding principles in action. We are so pleased to help employ workers with disabilities and to sere as an example of the effectiveness of this program. It has truly been a win-win partnership as the individuals we employ through CIL Jacksonville make positive contributions to our business and immeasurable contributions to our team and culture. - Debbie Pfeiffer, President, Pitney Bowes
"We are so pleased to help employ workers with disabilities and to sere as an example of the effectiveness of this program."
Debbie Pfieffer, President
Pitney Bowes Presort Services
Our Goals
by 2021, Careers 360 will
provide vocational services to 200 people
place 145 people into successful employment
partner with 50 disability-friendly businesses
ensure 102 people are employed two years after hire
ensure 105 people are working 30 or more hours per week
Publix
BUSINESS SPOTLIGHT
MEET OUR TEAM
providing you career opportunity since 1978
Anthony Iannone
Employment Services Coordinator
Meet Sherry Bell
and how employment empowers her independence
Grandmother Sherry Bell was born deaf but it hasn't stopped her from having goals for herself or her family. She is extremely proud of her three children – one who is a college graduate, one who is attending college and one who is in the military. They are all keenly aware of her mantra that 'deaf people can do everything that hearing people can do.'
Bell came to the ILRC for assistance and ended up working with the deaf clients to help them find employment. From there, April Baker helped her find a job that Sherry felt was a better fit. Today Sherry works for Pitney Bowes in the Quality Control department.
"I have a lot of goals for myself," she adds. "I want to be a good role model for the deaf community and I want deaf people to have the same attitude that I do – be assertive."
Sherry wears hearing aids and communicates with the assistance of a sign language interpreter. Her motivation and willingness to engage with the community are a testament to her spirit.
"

I want to be a good role model for the deaf community and I want deaf people to have the same attitude that I do – be assertive.

Sherry Pulley
SUPPORT EMPLOYMENT
Financial Support for the Careers 360 Program
provided by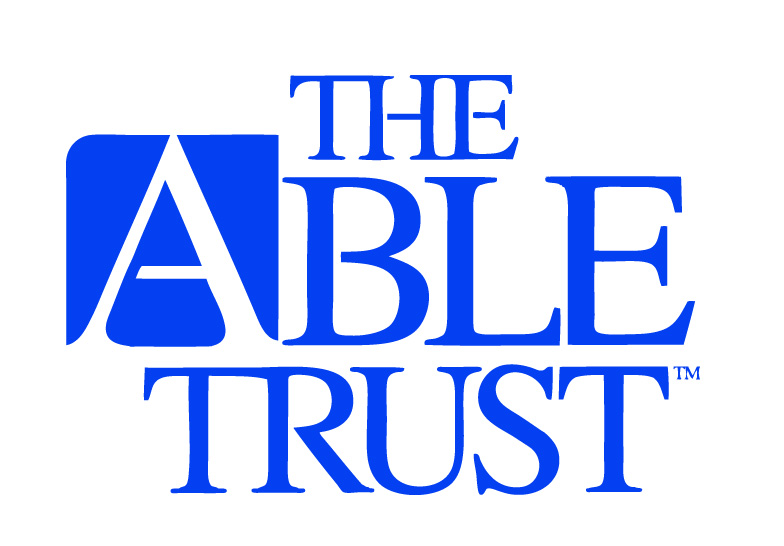 and Community Partners
like you